Love is in bloom as you're engaged to your soul mate, and hopefully in the process of planning your wedding. One of the crucial aspects of your planning should be selecting the floral arrangements. The New Orleans area is teeming with quality florists, but some might not be the best fit for you. There is a considerable amount of effort that is required in selecting a florist. We have some tips that we believe will help you along in the process.
First, you will want to start compiling a list from recommendations gleaned from your friends and family, or anyone you are personally acquainted with who has recently tied the knot. The florists they recommend ought to be satisfactory, it goes without saying that your loved ones would not bother suggesting them. If you have a venue chosen for your wedding, asking the event coordinator or a supervisor for their recommendations based on working with various vendors. Once you have a solid list compiled, search their names in Google, and research them further. Scour through any available pictures of arrangements the candidates have online, as well as reviews and testimonials. In this process, you should be researching the type of flowers you wish to include in your arrangements. If you have been to a recent wedding and recall liking the arrangements, take note of those. Keep in consideration the different types of blooms utilized for a given season, limiting yourself to seasonal local flowers might prove to be easier, especially in regards to your budget.
You should have a handful of potential florists, start calling them and setting up informal interviews. The first interview should be more about getting to know the florist, browsing their portfolio, and establishing with them your vision for your wedding including the flower budget, theme, color, and size. Inform the prospective florist of your favorite flower types, and ask for their suggestions in utilizing those types in your arrangements. Some of the candidates may not click with you at this stage, it is advisable to not consider them after this. Next, schedule a second meeting with the florists. When you connect again, the candidates will return with ideas on how to incorporate your vision into the arrangements. Be certain the flowers match the color theme throughout the rest of the wedding. Ask the florist if they are familiar with your venue, even if they are, a walk through of the site is still advisable as this could help generate ideas and identify any potential drawbacks.
If you have established a budget for flowers with your florist, they should be able to meet your vision with your budget reasonably enough. Most florists require a deposit that is fifty percent of the total bill, with remainder of the balance being due the week of the wedding or on another arranged date. Remember to get every detail into a written contract with your florist, and have both parties sign. Once you sign the dotted line, be prepared to be mesmerized by the beautiful arrangements your florist produces for you. If you put in the effort to find the right florist, your guests will be clamoring over who gets to take arrangements home if they are available to.
Our Favorites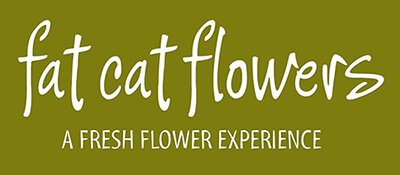 Back to the Wedding Guide