Wham! You're engaged, and you are beginning to plan one of the most special days of your life: your wedding. The cliché that your wedding day flies by in a flash holds true for most couples, which is usually a sign your wedding is going off without a hitch. But if this axiom is indeed accurate, then surely there are moments that you are missing which you would love to be able to see. This is why so many people hire professional photographers to capture those aforementioned moments, because why should you not be able to remember everything, even the moments you were not apart of? It's your wedding. Fortunately, the New Orleans area has an abundance of professional photographers, and there are plenty that could suit your vision very well. We believe we have some steps that could help you get on the road to finding the best photographer for you.
The step you will want to tackle first is deciding on a specific style that you wish to employ for the big day. There are several styles that photographers offer, but the most common styles are portrait and documentary. The portrait style is generally more rigid, featuring more posed shots in front of backdrops or other traditional spots such as grand foyers and outdoor altars. On the other hand, photographers use the documentary style to depart somewhat from the rigidity of posed pictures in order to better capture spontaneous moments. This is more of a photojournalist approach, rarely will you see people looking directly into the camera. Some couples elect to employ both styles, and will hire a second photographer for that very reason. Of course, there are nuanced touches that each photographer utilizes to craft their own unique brand, such as different levels of film grain, exposure, and color saturation. Some photographers will add special touches per your request, generally speaking it is best to leave such things to the professionals.
Once you have gained an idea of what sort of style you would like to use for your wedding, you can commence the search for the right photographer. You will want to do a good amount of research on the candidates you are considering. Starting off with personal referrals gleaned from colleagues and family members, and checking local listings on Google. Once you have a sufficient list, begin rifling through recent reviews and inspecting their websites. Pay attention to any nuances in the website and galleries that may give you some insight on their style and personality. As a general rule, most photographers or companies feature only the highlight photos from various weddings. When you are setting up an interview with the candidates, ask them to have a complete gallery from a single wedding for you perusal on hand.
Now that you have around five candidates in mind, call them for an interview. Inquire into the photographer's availability the day of your wedding. Many wedding planners, or people who have planned their own weddings, would suggest booking your photographer a year in advance of your wedding date, as most professionals try to book dates well ahead of the event. If you are corresponding with a production company or studio, ask them if they have an associate or backup photographer available for your date if the person you have in mind is booked or in case of emergency. Be sure to take down the contact information of the photographer you will be using, especially if you are working with a company. It is crucial to have a personal connection with your photographer, and even more important to actually click with them. Your photographer should be cordial, respectful, inquisitive, and diplomatic. They should have the wherewithal through experience to do their jobs as to not intrude on moments or, simply, not be an irritant to you or your guests. This is why it is vital to confirm who is shooting your wedding, if there are multiple photographers, and how long each person shoots for. These details should also be in the final contract you work out with the company or photographer.
Go over with each candidate the packages they offer. Most photographers will have a package that works for your budget. It is wise to compare rates between the candidates, and any extras they may offer with those respective packages. Some photographers charge by the hour, some may charge by the day if you wish to have any related events leading up to the wedding to be captured. Ask your photographer what their rate is to work overtime, as well. You never know if your wedding may be such a hit, your guests won't want to leave! Before you sign your contract, make sure you go over the rights of your photos and any details involving the production process. Trust your instincts, and be thorough with every detail before you sign any binding agreements. If you feel as though you've done your due dilligence, then be patient, and wait to be absolutely taken aback by the beautiful wedding pictures your photographer delivers to you.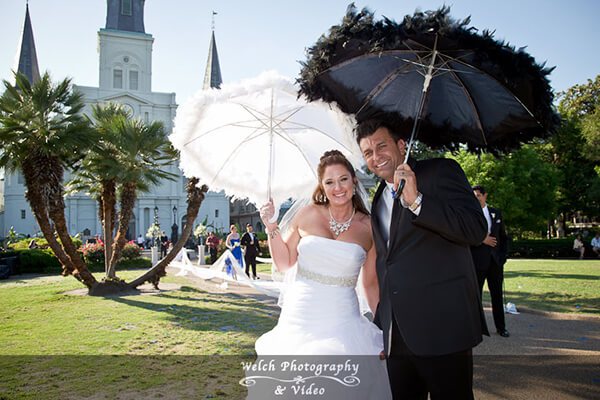 Welch Photography & Video, New Orleans Wedding Photographers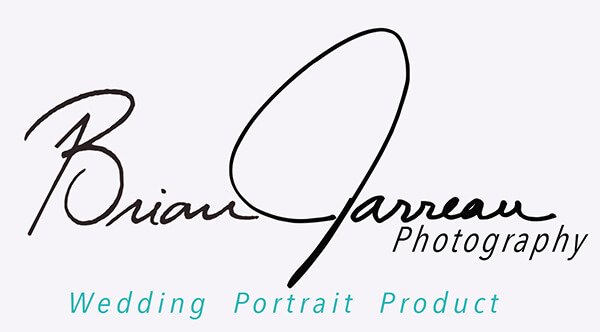 Professional iPod Compatible Stereo System
Opulent & Leather Seating
Entertaining Dance Pole
Dazzling Neon Lighting
Televisions with Blue Ray/DVD Capability
Polished Cherry Hardwood Floors
Space To Party In
Ice Filled Bars And Coolers